About the Author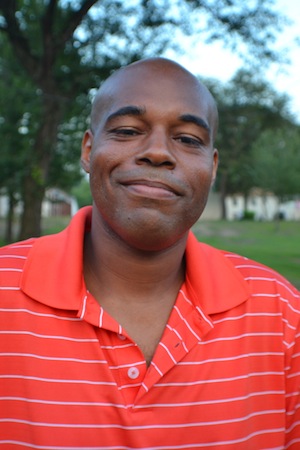 Rich B. Knight (The B stands for "Brandon"!) has been working on The Darkness of the Womb and its sequel, Traipsing, for over five years now. It's his first foray into fantasy and he prides himself on the fact that there are no elves or fairies to speak of. Instead, there are only the embodiments of Imagination, Logic, Purpose, Love, lust, and Instinct to bring you forth into the world of the Internal Landscape that exists within this ambitious story.
The purpose of this website is to meet new friends, build the author's platform, and to ultimately land an agent who believes in the story as much as the he does. He also wants to get this story out there to the rest of the world. Can you fault him for that?
By day, Rich is a 6th and 7th grade English teacher, and by night, he's a freelance writer. He's written for publications such as The Source Magazine, SMITH-Mag.com, the Chicago Reader, and many others. And he currently writes for Cinemablend.com and Complex.com where he writes movie reviews and video game articles, respectively.
In 2010, he won first place in the 100 Words or Fewer Writing Contest for a story he wrote about competitive eating, which is a sport he could really sink his teeth into (A hur hur hur). You can find that story here.
He is a Rutgers graduate and also a member of Phi Beta Kappa (His dad wanted him to mention that). Friend and follow the writer on Facebook and Twitter. He loves making new friends, so why not you?